Announcing the Host Facilities for the 2014-15 EtM Con Edison Composers' Residency!
We are pleased to present our five host facilities for the 2014 -15 EtM Con Edison Composers' Residency. We are now entering the sixth year of this workspace program for composers, and for the second time in a row, will be partnering with four facilities who have all hosted previous residents. In addition, we are delighted to be welcoming a new host facility in Manhattan!

Our new partner is The Filomen M. D'Agostino Greenberg Music School at Lighthouse Guild International ("The Lighthouse School") Founded in 1913 The Lighthouse School located on East 59th Street in Manhattan is the only community music school in the country for people who are visually impaired and serves as a resource to music educators and performers nationwide as the leading provider of accessible (Large Print, Braille, audio) music instruction. We are thrilled to be working with The Lighthouse School and to be able to offer a fully ADA compliant host facility in Manhattan.


Returning for a fifth year of hosting is Turtle Bay Music School. Located on East 52nd Street TBMS has providing instruction for New York City children since 1925. Our resident composers particularly enjoy conducting workshops for students in their Saturday New Music Project.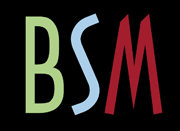 And we are thrilled to be continuing our partnership for a third year with Bloomingdale School of Music at 108th Street near Riverside. Besides their robust programs, BSM is a lovely hundred year-old building with lots of light and great pianos.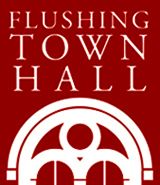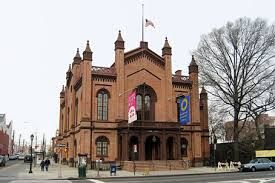 Currently celebrating its 35th anniversary Flushing Town Hall in Queens, will be joining us again this year to host residents in its newly renovated landmark building that dates back to the Civil War era. Flushing Town Hall is one of 33 CIG organizations that make up the cultural backbone of New York City and we are honored to call them a partner for the sixth year in a row.


Brooklyn Youth Chorus Academy, located in downtown Brooklyn will be hosting our Brooklyn residents for a fifth year in this round. Their residents last year included Pulitzer Finalist Chris Cerrone. While BYCA has only been operating since 1992, it's become a major part of the Brooklyn cultural and educational scene, winning a Best Classical Album Grammy (among other recognitions) for its performance of John Adams' On the Transmigration of Souls in 2005.

Guidelines and applications for the 2014-2015 EtM Con Edison Composers' Residency have been released and are available here. The residency provides eight NYC-based composers with a stipend and free workspace in these cultural facilities. Each composer presents a free public program in cooperation with the host facility at the culmination of their residency. Sign up for our twice-weekly newsletter – or like us on Facebook – or follow us on Twitter @ExploMetro – or follow us on Linked In – to get up-to-date info on the residency and public programs.