for
Composer Chris Parrello Leads Workshops with Turtle Bay Students
On February 8, Chris Parrello, 2014 EtM Con Edison Composer-in-Residence at Turtle Bay Music School, led two workshops for second-year students of TBMS' Saturday Music Project.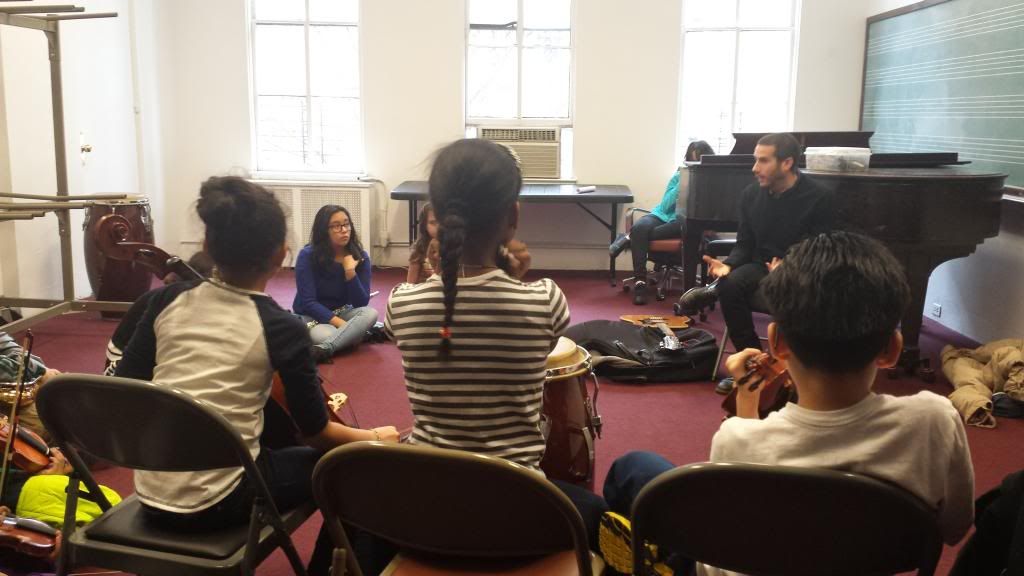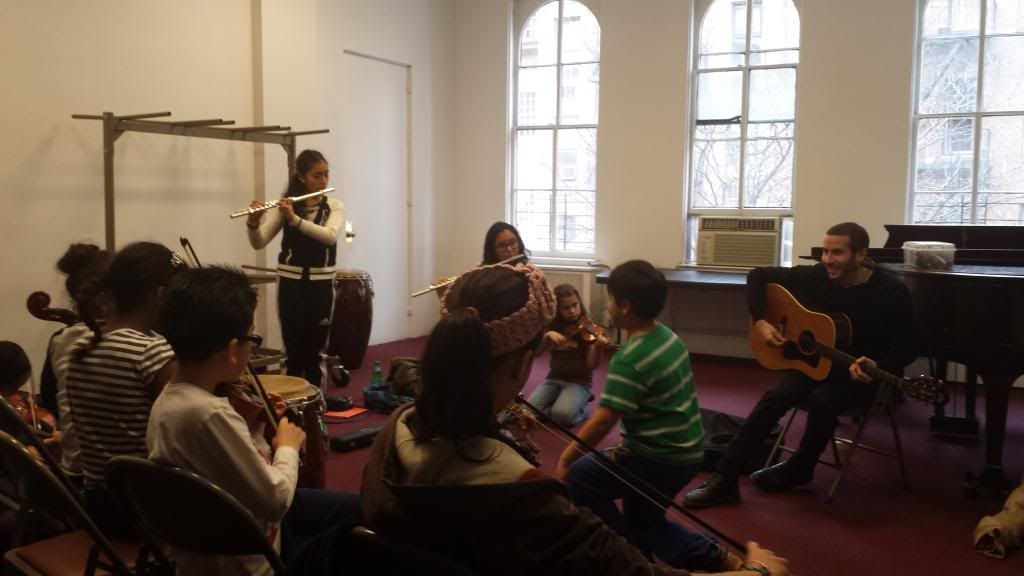 Here's how Chris described this work: "This was a composition workshop based around the ideas of making choices and common language.  Students here played interpretations of drawn shapes/figures, were then conducted through spontaneous pieces, then took on the conductor role. Much of this specific exercise borrows from a free big band project I was involved with in college, conducted by trumpeter Hugh Ragin."
The Saturday Music Project is TBMS' comprehensive music education program offered to motivated and dedicated students in grades 3 through 5 from across the five boroughs.  For four years, EtM Con Edison Composers-in-Residence have been leading workshops and programs at the Saturday Music Project at TBMS.  For more information – and updates on upcoming application deadlines – see our Residency page.