Our Challenge Grant is Off and Running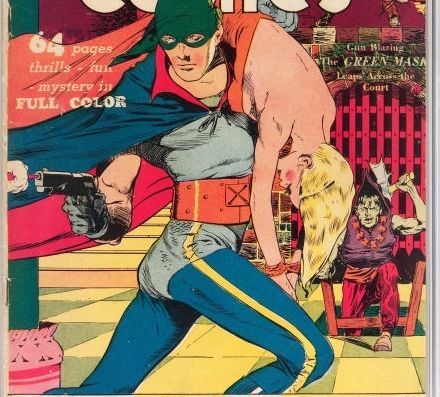 Our Challenge grant campaign is off and running!
LIKE A CRIMEFIGHTER
Like the guy in the picture above, who's carrying a lady while shooting at somebody else! That's what our Challenge grant is like! Kind of!
We've received a dollar-to-dollar match from a longtime supporter.  Up to $30,000. We have eight new individual donors and we are at over 20% of our goal!

EtM finds workspace solutions for NYC's performing arts communities, and we increase access to the arts.  If you give now before Dec. 31, it will be matched.
A multi-year pledge is even more heroic!