JACK Quartet & Martha Cluver in first hearing of Jeff Myers' Requiem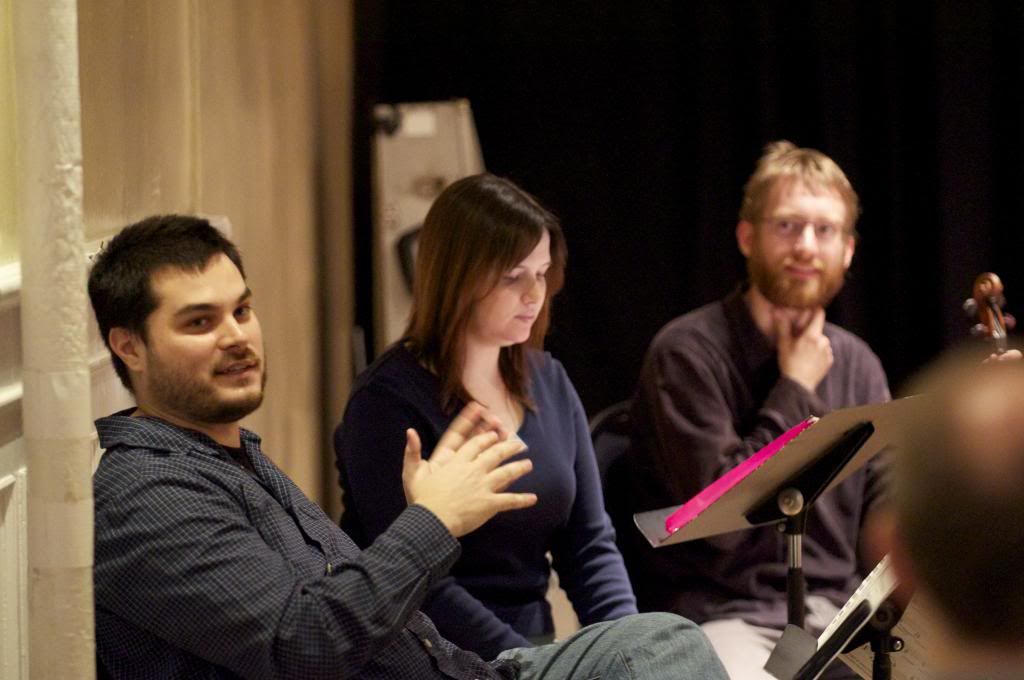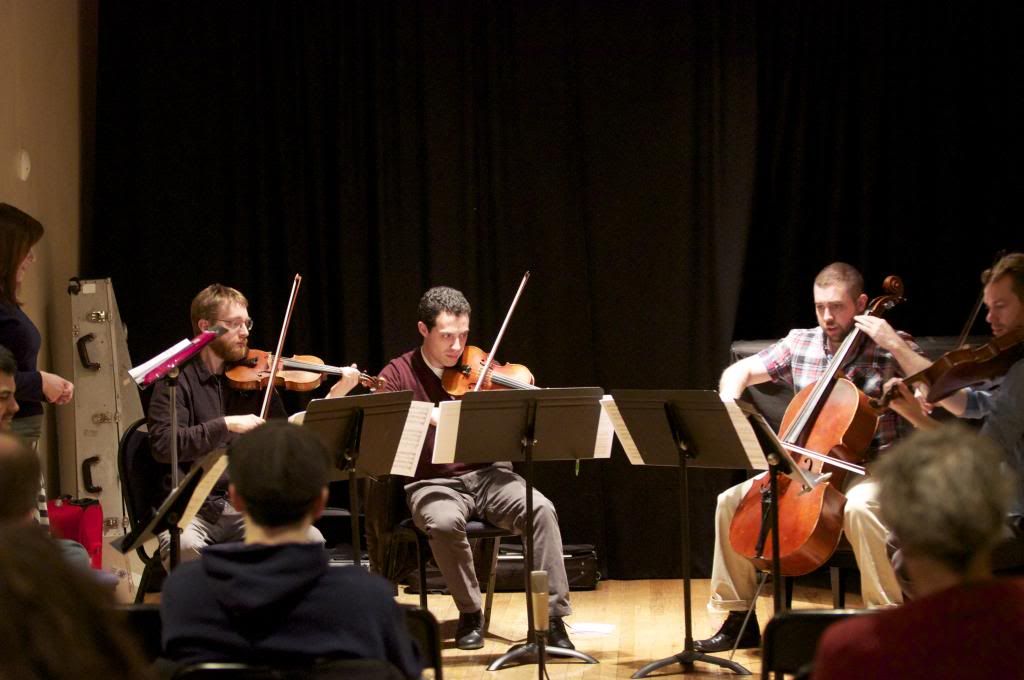 On  April 7th, Exploring the Metropolis (EtM) was thrilled to present the internationally acclaimed JACK Quartet and celebrated soprano Martha Cluver in a historic first hearing of a new Requiem by EtM's Con Edison Composer-in-Residence, Jeff Myers.  This outstanding group of artists, all of whom met while attending the Eastman School of Music, came together on a Sunday afternoon at the Upper West Side's Bloomingdale School of Music for an intimate open rehearsal and performed five movements from the yet-unfinished piece for the first time. Though they have been friends for years, this was the first time Myers and Cluver had ever worked together. Requiem is the second project of Myers' that the JACK Quartet has been involved with, having performed his piece, dopamine, written expressly for them, both nationally and internationally at numerous venues including the Library of Congress, the Darmstadt Festival, the Kimmel Center, and Merkin Concert Hall.
Listen to sound clips from the April 7th performance:
Excerpt from "Kyrie"
Excerpt from "Nebeltag"
The virtuosic quartet has also worked with another of the 2012-13 EtM Con Edison Composers-in-Residence, Molly Herron, when they premiered her piece Open Systems at the Frederick Loewe Theater at NYU's Steinhart School in May 2011. You can see that performance here. Molly's EtM residency concert is on June 15th at the Brooklyn Youth Chorus Academy.
For the full schedule of the EtM Con Edison Musicians' Residency public programs, click here and scroll to the bottom of the page.
Come out and support the music of these world-class artists!
photos by Chen Chu