Announcing the 2013-14 Host Facilities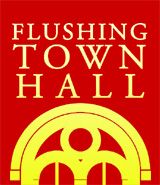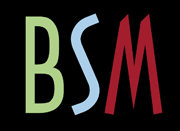 We are pleased as punch to present our four host facilities for the Con Edison Musicians' Residency: Composition Program for 2013-14.  It's the fifth year of this space program for composers, and we're pretty proud of it.  And this year, for the first time, we are partnering with facilities who have all hosted previous residents.
Last year, it worked out so well, we thought – heck, let's do it again.
First up, we are happy to partner with the estimable Flushing Town Hall.  This facility has been integral to the program since its inception, and we couldn't be happier to be partnering with Ellen Kodadek and her staff again.
Next up, we are entering our fourth year of partnership with Turtle Bay Music School, the venerable music school in the East 50s, which has been providing music instruction for New York City kids since 1925.
We will be partnering for a third round of residencies with Brooklyn Youth Chorus Academy, located in downtown Brooklyn.  While BYCA has only been operating since 1992, it's become a major part of the Brooklyn cultural and educational scene, winning a Best Classical Album Grammy (among other recognitions) for its performance of John Adams' On the Transmigration of Souls in 2005.
And for the second year running, we're partnering with Bloomingdale School of Music at 108th Street near Riverside. This year, Bloomingdale commissioned 2012-13 Composers-in-Residence Elizabeth Lim and Jeff Myers to write new works for their kids, which were then performed at Weill Hall at Carnegie this winter.  Besides their robust programs, BSM is a lovely hundred year-old building with lots of light and great pianos.
Guidelines and applications for the 2013-2014 Con Edison Musicians' Residency are coming soon. Sign up for our twice-weekly newsletter – or like us on Facebook – or follow us on Twitter @johnstondavidh – or follow us on Linked In – to get up-to-date info on apps and deadlines.