"What is SACRED to You?"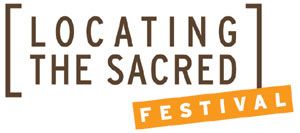 "What is SACRED to You?" This is a question our friends at the Asian American Arts Alliance will be exploring through their 2012 Locating the Sacred Festival.  We wanted to make sure our friends knew about this twelve-day celebration, which takes place in all five boroughs, features twenty-five events and 300 artists. Coinciding with the Alliance's thirtieth birthday, the Festival explores the "legacies, contradictions and inspirations drawn from the sacred" and highlights the wondrous diversity of the Asian American community.
We have many friends participating in the Festival, including 2009 Composer-in-Residence Nivedita ShivRaj and 2012 Composer-in-Residence Jeff Fairbanks. Take a peek at the Festival's calendar. The lineup of programs, special projects, lectures and exhibitions is incredible.  And don't miss the closing event on Sunday, September 23 – a flash mob party at Washington Square Park led by dance groups A.H. Dance Company, Michael Mao Dance, and Project Agent Orange. Everyone is invited to participate, so get your dance shoes on and click here to view the instructional video!