"The Best Way to Do It is Together" – The Queens Jazz OverGround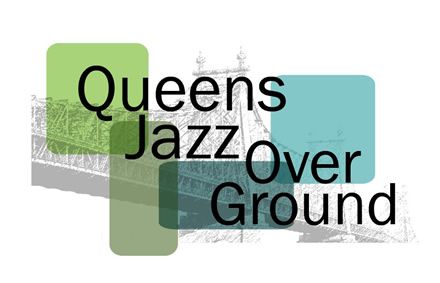 Our friends Amanda Monaco and Mark Wade (founders of the Long Island City Jazz Alliance) have joined forces with fellow jazz musicians Brian Woodruff and Josh Deutsch to form the Queens Jazz OverGround (QJOG). Expanding upon the vision of the Long Island City Jazz Alliance, Queens Jazz OverGround seeks to cultivate local opportunities for the many talented jazz musicians who call Queens home, creating a vibrant jazz scene for both musicians and the public.
If you think their name sounds a little bit like Brooklyn Jazz Underground, you're right. Below is a quote from QJOG's press release:
"As for the name, many may say we are parroting the Brooklyn Jazz Underground. Well…we are. We think they are mad cool. In fact, we're a little jealous, but we'll use our jealousy in a positive manner…. Thanks to organizations like the Brooklyn Jazz Underground, we know that the best way to do it is together. But things are a little different here. In Brooklyn, the trains mostly run underground, but the N and the 7, not coincidentally the lines that all of the members live nearest to, run above ground in these neighborhoods. Hence our name. Anyway, we'd like to thank the Brooklyn Jazz Underground for their inspiration. We hope to be good neighbors for a long time to come."
Keep a lookout for more cool happenings in Queens. There are amazing new music ensembles and organizations being added to its rich cultural landscape (including the good folks at Random Access Music and the LIC Arts Open). Join QJOG's mailing list to keep up with events, and if you're free on Saturday, June 16th, join Amanda, Mark, and the rest of the gang for their first fundraising event!